- Gognitti business association  -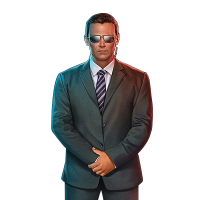 * Who are we ? *
The Gognitti firm is a chain of stores, and various front companies ran in the disquise of a legal chain-commercial ring. The large part of the members within this company is working from doing anything from white-collar crimes such as laundering money, to more illicit form of income, such as smuggling in firearms, or narcrotics. Due to the clandestine nature of the activities, and the desire of the fable population to have some of the services the regular society cannot provide, it is almost a parasite-relation it shares with various officals.

* Jobs & Employment*
Administration
Boss :  Yuri Sergig | Atlas Jefferson
Underboss : fuhk boy | Tyroc
- The Maltese Falcon -
Current jobs : Now hiring !
Front description : The Maltese Falcon is a shady sports bar running on the cheap imports of various alcoholic brewages. Speaking of alcohol, there is also rumors of attempts to experiment to fill the needs of the various fables, seeing that they have a different sense of taste after whatever that made them become whom they were.
On the other side of the coin there is back-door fencing of everything from firearms, to nacrotics. That is not to say the front does not distribute it own products, however it is significantly harder to smuggle, then to sell items already in motion. Besides that the bar also contains various providers that operate in the front, so it is questionable what comes out from the back.
Staff
Manager : STALKER | Robert 'Stalker' Volkov X
Bartender :  i identify as noel edmonds-kin | Alysanne Cadwallader X
Bets & Gambling : OOC Name | IC Name
Supplier : OOC Name | IC Name
Bouncer : OOC Name | IC Name
Bouncer : OOC Name | IC Name
Activity marker : X-X-X
- Gognitti Insurance -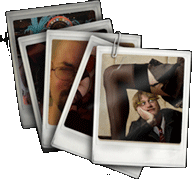 Current jobs : Now hiring !
Front description : The Gognitti insurance firm is a front for the muscle of the association. It contains the various specialists that is trained within handling fables, pressuring city officals, and contains the intimidation factor against competing gangs that may be. However on paper the employes is taking care of protecting clients, transport patronage, and even offering special teams for episodes, like hostage taking. Every member is therefor having license to carry laws within the Georgia federal law system, and may also carry light-weight plates. However seeing what kind of company it operates under, there is sure to be larger hardware somewhere in a dark basement below.
As described above back-door operations is everything to harassing various gangs, and to maintain control of the white-fang market. Keeping a monopoly without a show of power is impossible, so therefor they also go as far to hire specialists, which really is fables. But they keep the operations involving violence low as they prefer keeping heat off, and their bribes only give them a leash long enough to do what they need to do.


Staff


Team Leader : OOC Name | IC Name

Subordinate : Hagrid | Conor O'Neil

Specialist : OOC Name | IC Name

Contractor : Inferno | Adam Kovic
 
Contractor : OOC Name | IC Name
 
Contractor : OOC Name | IC Name


Activity marker : X-X-X
* Out of character information *
Due to the low amount of work upon the server, this is a attempt to re-ignite the economy, and to enrich the players passive roleplay. That is to say fuction the group have is to create a intressting envioment for others, and allow people to spend their time attaining a living that does not go up in searching for loot, or etc.
Also note that all job offerings is being done on the server, this is to say all recruitment is in-character. If you want to do it on a different method, I may look into indivual cases.
Feel free to ask questions below.
Last edited by Yuri Sergig on Wed Oct 22, 2014 10:09 pm; edited 6 times in total (Reason for editing : Conor O'Neil)